5 Timeless Tips to Refresh and Renew Your Home for Spring, plus a bonus 2020 quarantine tip.
Spring Break has been extended indefinitely, and we are suddenly spending a lot more time at home.
Perfect time to tackle all those home improvement projects we never have time for? Well, maybe… if you aren't also trying to work from home, learn to homeschool, and deal with the up-and-down emotions of five very different people who are not used to spending quite so much together time!
In theory, we'd all have even more time for Spring Cleaning this year: time to disinfect from top to bottom, KonMari the whole house, re-organize the pantry, clean out the garage, and finish all those little projects we don't usually have time for. But the reality – at least at our house – has been pretty different from the dream. Nevertheless, I am counting my blessings every day, still looking for silver linings, and finding ways to cope with new stresses and hardships.
This article was originally published last year in EastM Magazine a beautiful local lifestyle magazine distributed in our area. But the tips are pretty timeless, even during a pandemic. Perhaps especially so. It's not so much about Spring Cleaning as about giving our homes and our lives a little refresh, a renewal – which is more relevant than ever right now.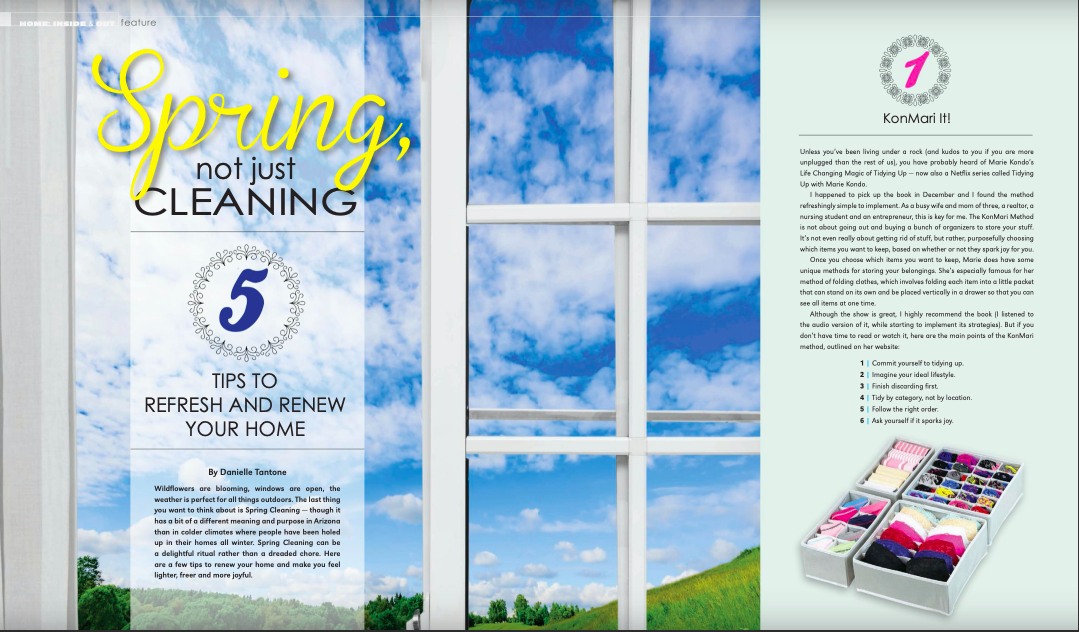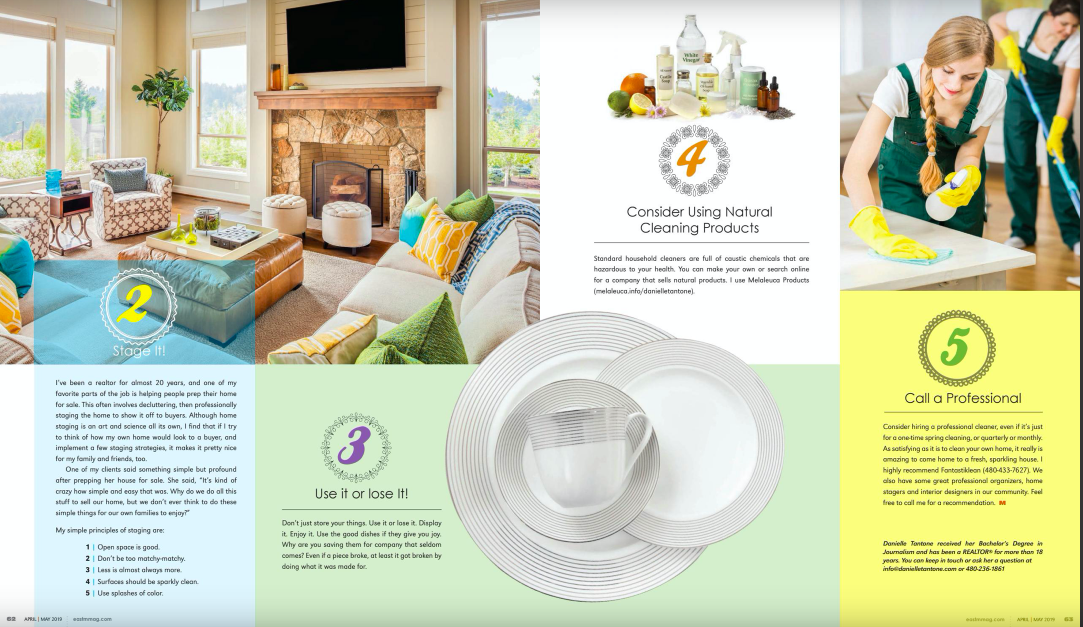 Wildflowers are blooming, windows are open, the weather is perfect for all things outdoors
The last thing you want to think about is Spring Cleaning. Though it has a bit of a different meaning and purpose in Arizona than in colder climates where people have been holed up in their homes all winter, Spring Cleaning can be a delightful ritual rather than a dreaded chore. Here are a few tips to renew your home and make you feel lighter, freer and more joyful.
Tip 1
KonMari It!
You've probably heard of Marie Kondo's Life Changing Magic of Tidying Up
Or at least the version of it that they made into a Netflix series (last year) called Tidying Up with Marie Kondo.
I happened to pick up the book in December 2018, weeks before the show premiered on January 1, 2019, and I found the method refreshingly simple to implement. As a busy wife and mom of three, a nursing student and an entrepreneur, this is key for me. The KonMari Method is not about going out and buying a bunch of organizers to store your stuff. It's not even really about getting rid of stuff, but rather purposefully choosing which items you want to keep, based on whether or not they spark joy for you.
Once you choose which items you want to keep, Marie does have some unique methods of storing your stuff.
She's especially famous for her method of folding clothes, which involves folding each item into a little packet that can stand on its own and be placed vertically in a drawer so that you can see all items of each category at one time.
Here are some examples of my own drawers the first time I implemented the method. Though I'm by no means an organizing expert or even a neat freak, I'm proud to say that this was easy to stick with, and I fold all our laundry this way. It is so much easier to see what you have!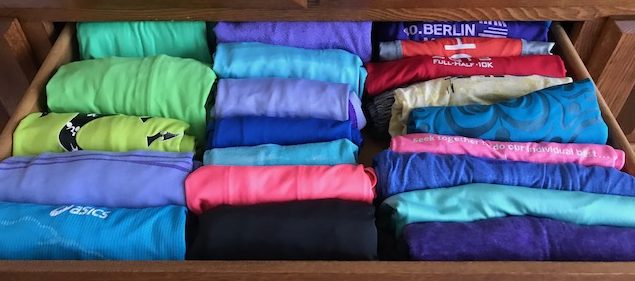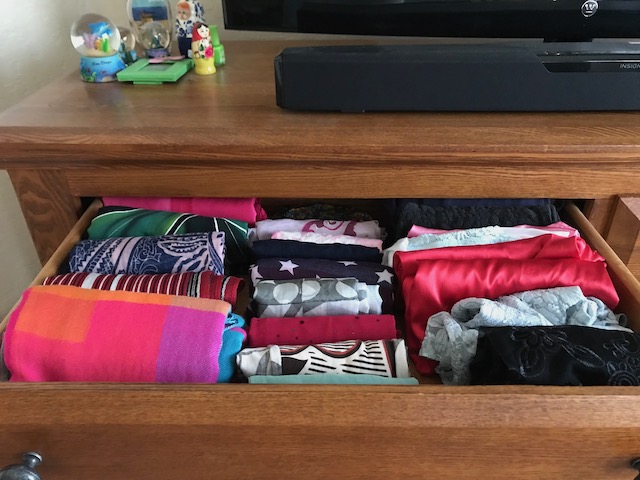 Although the Netflix show is great, I highly recommend the book. I actually listened to the audio version of it while I started working on my closet. I found her story and strategies soothing and inspirational. But if you don't have time to read or watch it, here are the main points of the KonMari method, outlined on her website:
1 – Commit yourself to tidying up.
2 – Imagine your ideal lifestyle.
3 – Finish discarding first.
4 – Tidy by category, not by location.
5 – Follow the right order.
6 – Ask yourself if it sparks joy.
Tip 2
Stage it!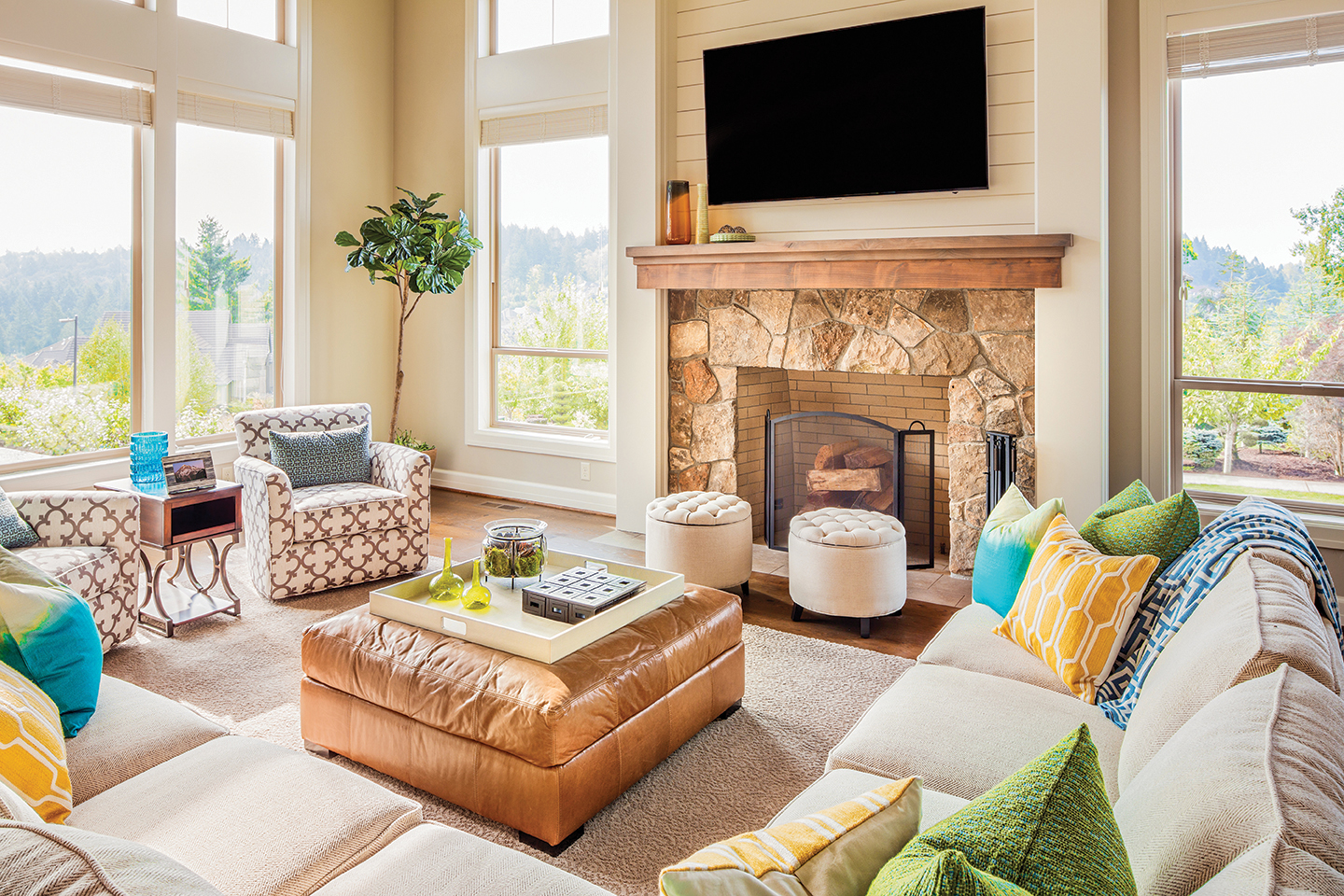 I was a Realtor for 20 years and one of my favorite parts of that job was helping people prep their home for sale. This often involved decluttering, then professionally staging the home to show it off to buyers. Although home staging is an art and science all its own, I find that if I think of how my own home would look to a buyer, it makes it pretty nice for my own family and friends to enjoy, too.
One of my clients once said something simple but profound after prepping her house for sale. She had just finished re-caulking her shower to get rid of that blackish mold along the seams that won't go away no matter what cleaning product you try. She said, "It's kind of crazy how simple and easy that was. Why do we do all this stuff to sell our home, but we don't ever think to do these simple things for our own families to enjoy?"
My simple principles of staging are:
Open space is good
Clear the clutter
Don't be too matchy matchy
Less is almost always more
Surfaces should be sparkly clean
Use splashes of color
Tip 3
Use it or Lose it

Don't just store stuff. Use it or lose it. Display it. Enjoy it. Use the good dishes if they give you joy. Why are you saving them for company that seldom if ever comes? Even if a piece of the good China gets broken, at least it got broken by doing what it was made for. And it's actually possible to replace missing pieces of fancy sets.
Tip 4
Consider Using Natural Cleaning Products

Standard household cleaners are full of caustic chemicals that are hazardous to your health. You can make your own, or there are a few great companies where you can buy them online. I use Melaleuca Products.
Bonus: There is still plenty of hand sanitizer, sanitizing wipes and all kinds of natural and effective cleaners available every month on melaleuca.com. No need to hoard!
Tip 5
Call a Professional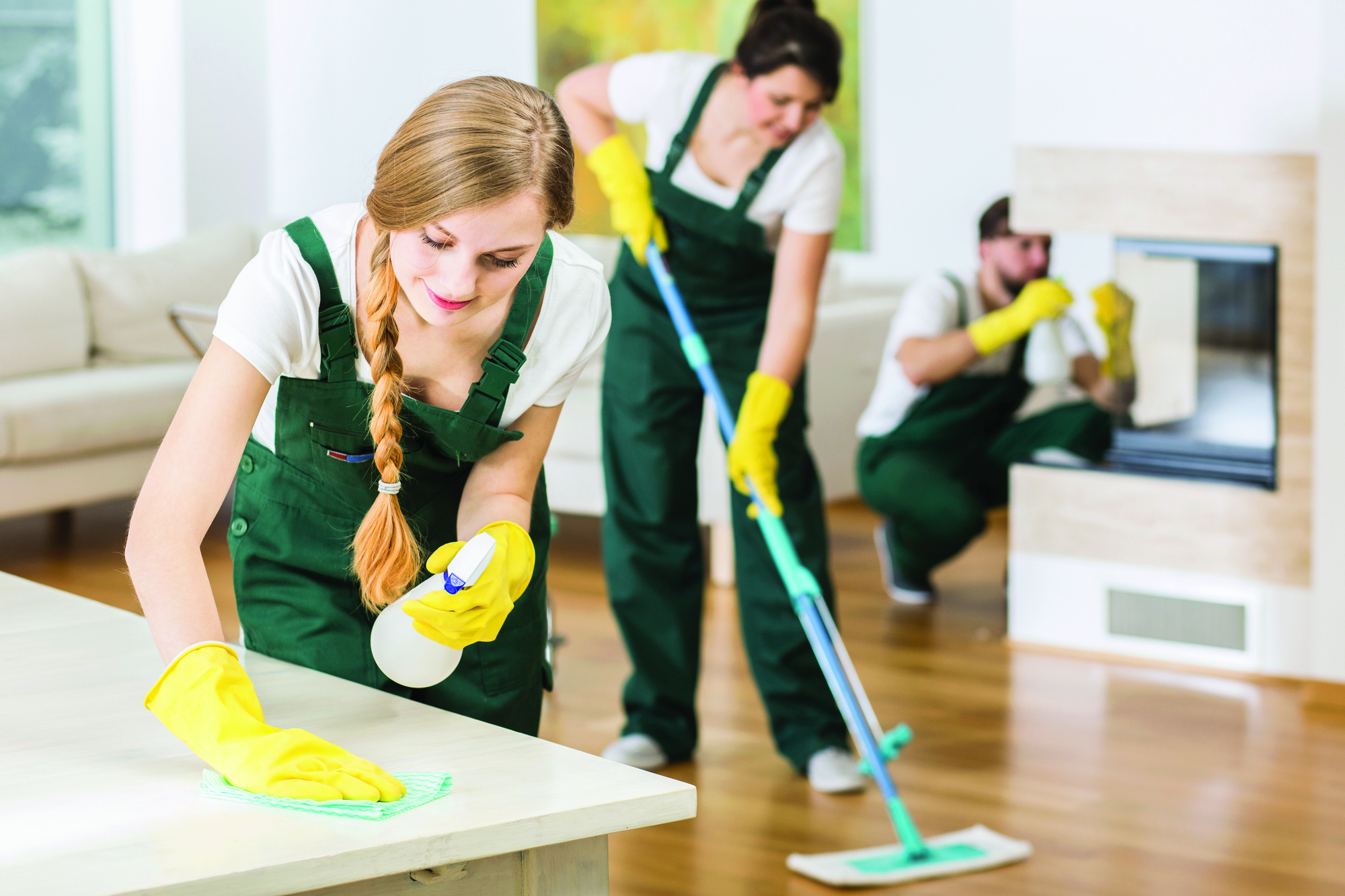 Consider hiring a professional cleaner, even if it's just for a one-time spring clean, a quarterly or a monthly. As satisfying as it is to clean your own home, it really is amazing to come home to a clean home that you didn't have to scrub yourself on hands and knees.
It's also nice to have professional help with organizing, staging or interior designing. It's amazing what a difference a professional can make! Feel free to contact me for recommendations, depending where you are!
Bonus Tip
Give Yourself and Others Grace

This is an unprecedented time. Do the best you can and don't beat yourself up when your results don't meet your expectations. You may not get through that to do list today or even this week. You may lose your temper with your spouse and wish you could just escape to the office or gym – or better yet send them away.
Chip away at the projects little by little, take frequent breaks, get outside if you can, try to give family members some space to breathe, and allow them to follow their own rhythms. This too shall pass. Something is better than nothing. And like I always say:
We are all a piece of work, a work in progress and a work of art, all at the same time!